Mission - What We Believe
At Pearl Family Church, family and relationships are at the center of all we do. We are glad you are here! Welcome, you are the pearl of great worth, a priceless jewel in the working, just like us. We know that this is true because God sent Jesus to redeem us from whatever mess we are in. Jesus gave his life so that we might live, that is the great price he paid for our worth. Jesus' own words were "the kingdom of heaven is like a merchant in search of fine pearls, who, on finding one pearl of great value, went and sold all that he had and bought it" (Matthew 13:45-46 ESV). The Bible from beginning to end is all about having a real relationship today with Jesus in our pain and in our joy. "In the beginning, God created the heavens and the earth" (Genesis 1:1 ESV). "God created human beings, making them to be like himself. He created them male and female" (Genesis 1:26 GNB). God has always desired to have a never ending family and fellowship with His creation. The Bible declares "the LORD God walking in the garden in the cool of the day" desired to fellowship with His children (Genesis 3:8 ESV). The Bible is a living testimony of His continual love for us. "For the word of God is living and active" (Hebrews 4:12 ESV). Finally, as you get to know Jesus as the true Lord of your life, He will walk with you through His Word and Spirit to "guide you into all the truth" (John 16:13 ESV). This is part of the joy and fellowship with Him inside "the revelation of Jesus Christ" as you continually place your trust in Him (Revelation 1:1 ESV). Join us on the journey together and discover the truth of life and value in Jesus Christ.
TENETS OF FAITH AND DOCTRINE
Listen now
The Why Behind Strategic Prayer
When: Scheduled
Prayer – Kendrick
Religious Exemption Documents For "Mandatory" Covid Jab
Strategic Prayer Resource
The Battle Plan for Prayer Verses – Kendrick
Visiting
text entry forthcoming.
Have Kids?
text entry forthcoming.
Get Connected
text entry forthcoming.
Service Times
10:30 am, 1 pm and 7 pm – all CST – everyday
Click here to view the service
Our Mission & Vision
At Pearl Family Church our vision and mission is to help connect people to faith
Each person is precious in God's eyes. So, much so, that God the Father gave His very own Son Jesus to die in our place by spilling His own precious blood on the behalf of our sin issue and was risen from the dead, bringing resurrection life to all.
Hear refreshing messages
"So faith comes from hearing, and hearing through the word of Christ" (Romans 10:17 ESV).
Next Steps
Lots of Ways to Get Involved.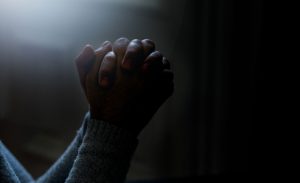 Salvation
Get Involved
Join Us At Any Event!
Pearl Road Trip
dates and times
Richland, MO 65556
Winter Camp
dates and times
Richland, MO 65556
Prayer Night
dates and times
Richland, MO 65556
Church Blog
The Latest News & Updates
Welcome to Pearl Family Church! We are a strong Word-based church. We are just getting started and tweaking the website as we go. There are active links at the top to current messages, giving and contacting us. Drop us a line in our contact box and let us know how we...